Step into Angie's
& let the hair magic begin
My lively hair salon is nestled in the charming Silver Valley area, just a hop, skip, and a jump away from downtown Maple Ridge. And guess what? You won't have to worry about finding parking because we offer exclusive VIP Parking for our valued customers! So, if you're ready to infuse a little magic into your hair care routine, book an appointment with me today! Let's work our wonders on your hair and transform you into the dazzling diva you were always meant to be!
Our Services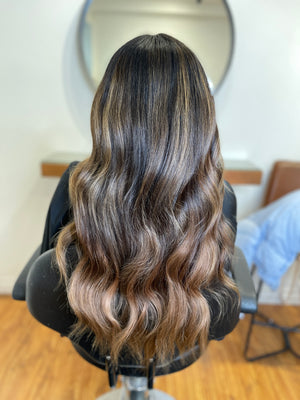 Be in the know
sign up for the Good Hair Club
Sign up for my email list to know about the latest & greatest products, sales and tips!
Sign up!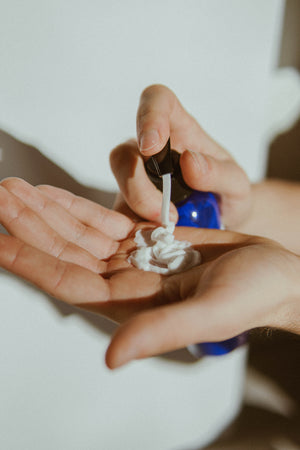 Stock up & Save today
Free shipping over $100
Get the locks you love and enjoy free shipping on orders over $100 for my favourite hair products!
shop all
Best sellers
Welcome to Angie's Hair Boutique
Our salon is not just any ordinary place - Angie's Hair Boutique offers a unique, private boutique environment experience, designed with your safety and satisfaction in mind. As a Fraser Health Approved salon, we go the extra mile to ensure you receive the most hygienic hair care experience possible. Furthermore, our commitment to sustainability is evident as we are Green Circle Certified. This means we recycle and repurpose almost everything, from hair trimmings to unused hair color. In addition, we proudly offer sustainable and cruelty-free retail products that will make your heart sing with joy!
What's So Amazing About Angie's?
At Angie's Hair Boutique, I take immense pride in providing an unparalleled hair care experience, where every client's unique style and personality are celebrated. My relentless pursuit of knowledge through constant continued education, both online and in-person, ensures I stay ahead of the curve in the world of hair care and design. My incredible experience in the film industry not only fostered lifelong friendships and connections, but also trained me to think outside the box and continually search for creative solutions.
As a certified hair extension specialist with a niche in bright blonde highlights, I offer strategic and personalized approaches to help clients achieve their hair goals, including detailed cost and time frame breakdowns. I have transformed countless clients' hair color for special occasions, such as weddings, and have guided many in embracing their natural grey with grace and confidence.

★★★★★

She is an EXPERT and if you listen to her advice, you will have the best hair of your life! She uses the Best products and her salon is beautiful. PLUS, she is a SWEETHEART! Thank you Angie for always making my hair look Fabulous!

Denise W
★★★★★

Highly recommend Angie as a top-notch, expert professional colourist who specializes in blondes. I have received nothing but compliments on my hair since Angie began highlighting it. Her home salon is beautiful and very welcoming to clients.

Laura L
★★★★★

Angie is seriously amazing. I struggle with alopecia and she is so informative, patient, and a WIZARD with hair extensions. She brought my hair back to life with dimension and the prettiest low lights I have ever seen. Highly recommend her!!!!

Jessie H
Discover a World of Hair Enchantment: Follow Angie on Instagram!
Looking for hair inspiration and a daily dose of beauty magic? Follow Angie on Instagram and immerse yourself in a vibrant showcase of stunning hair transformations, expert tips, and the latest trends in the world of hairstyling. Get a behind-the-scenes glimpse into Angie's creative process and be the first to know about exclusive offers and updates.